Filter by Category
Sustainable Management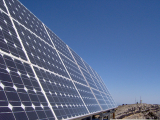 Registration Unavailable
Certificate in Sustainable Management
Price not
available

Current session started Mar 29, 2021
Bristol is partnering with MindEdge, founded by Harvard and MIT educators in 1998, to improve the way our region learns – student by student. Online, self-paced or instructor led, MindEdge offers over 30 courses in very diverse sectors. Many courses come with certificates leading to a career or a new skill to develop and expand your portfolio.
The best part is you can register for this class anytime!
Course Description:
Sustainability refers to the use of ecosystems and their resources in a manner that satisfies current needs without compromising the needs or options of future generations. A sustainable business is one that generates profits for its owners, protects the environment, and improves the lives of the people with whom it interacts.
Courses Included in this Certificate:
Sustainable Management: Leadership Ethics
Corporate Social Responsibilty
An Overview of Sustainable Management
Triple Bottom Line Accounting
Measuring Sustainable Management Performance
CEUs: 1.5 (Contact Hours: 15 hours)
HRCIs: 15 (Type: Specified - Strategic Business: 12, General: 3)
SHRMs: 15
Register Here: https://bit.ly/3rksvsY